Should You Consider Injections for Pain Relief?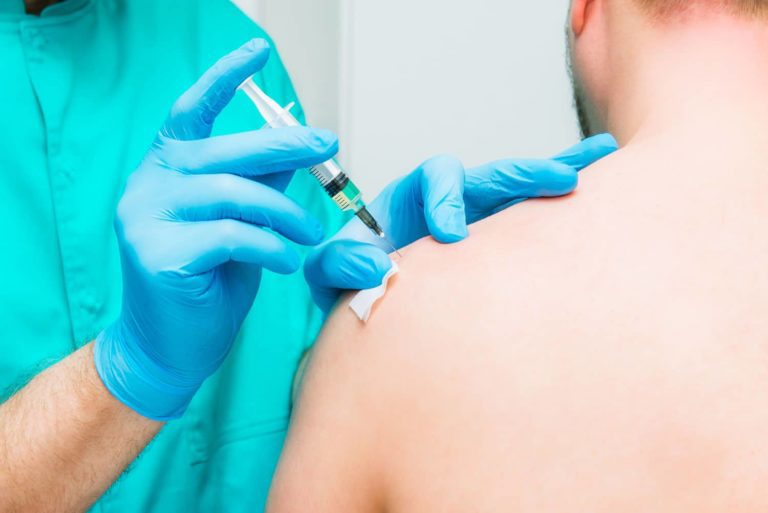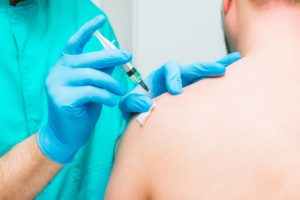 Whether short-term from accident or injury or chronic from a variety of causes, pain can negatively impact the quality of your life. It can consume your energy, leaving you feeling constantly drained, and keeping you from the physical and social activities that you enjoy most. Not to mention, living with debilitating daily pain. So, you might be considering injections for pain relief.
What Is Injection Therapy?
Injection therapy is the process of injecting medication or steroids directly into muscles, joints, and inflamed areas of the body. The root cause of your pain will determine what type of injection is right for you, with the goal of minimizing inflammation or blocking pain or nerve receptors. However, injection therapy may not be right for you, so a full medical assessment is required.
Why Should I Consider Injection Therapy?
Many of Atlas Pain Specialists clients turn to injection therapy when other acute or chronic pain management options have failed or are only delivering minimal results. Injections are minimally invasive and can be safely administered in-office. In most cases, patients can return to their usual daily activities immediately, or within 1 to 3 days. Pain relief is felt within a few days and results last months to even years depending on the type of injection. Side effects are minimal. Injections are also a non-addictive manner of treating pain.
While injections are highly effective, Dr. Ormond may also suggest lifestyle changes to further accelerate or prolong your pain relief. This may include physical therapy, targeted stretches and exercises, nutritional changes, ergonomic changes, supportive aids for work, and more.
What Type Of Conditions Can Injection Therapy Treat?
There are a variety of conditions that pain injection therapy may be right for, this includes but is not limited to:
Neck, back, & joint pain
Chronic headaches & migraines
Knee, shoulder, & hip pain
Accident or injury recovery
Abdominal pain
Carpal tunnel
Disc herniation
Fibromyalgia
Nerve pain
Osteoarthritis
Overcoming opioid addiction
Post-surgical pain
PTSD
Sciatica
Sports injuries
Whiplash
And more!
What Type Of Injection Therapy Is Right For Me?
There are a variety of injections to choose from, with the most common being epidural steroid injections, selective nerve blocks, lumbar sympathetic blocks, facet joint injections, trigger point injections, and Botox®.
As to which is right for you, the answer isn't something that can be determined until your in-person appointment. For a few general examples:
Epidural steroids are common for low back pain, disc herniation, spinal stenosis, and any pain caused by inflamed spinal nerves.
Nerve blocks are versatile and are common for osteoarthritis, post-surgical pain, cancer-related pain, and more.
Joint injections can be used on small and large joints in the ankle, elbow, hip, knee, wrist, hands, feet, and more. For example, to relieve Golfer's and Tennis Elbow from routine and repetitive motion activity.
Trigger point injections can relax tension that is causing secondary pain, such as knots in your neck that are causing your chronic headaches.
Want To Learn More About Injections For Pain Relief?
Dr. Sean Ormond of Atlas Pain Specialists offers same-day appointments. He is compassionate and never rushes his patients. He explains all of your options to you, including lifestyle changes and supportive care. His objective is to provide both rapid relief, and to empower you to gain control over your condition. You see and speak with Dr. Ormond directly, every appointment you make.
If you live in or around Phoenix, we invite you to schedule an appointment to discuss your pain management options. You don't have to live with chronic pain!