Is Dorsal Root Ganglion Right For Me?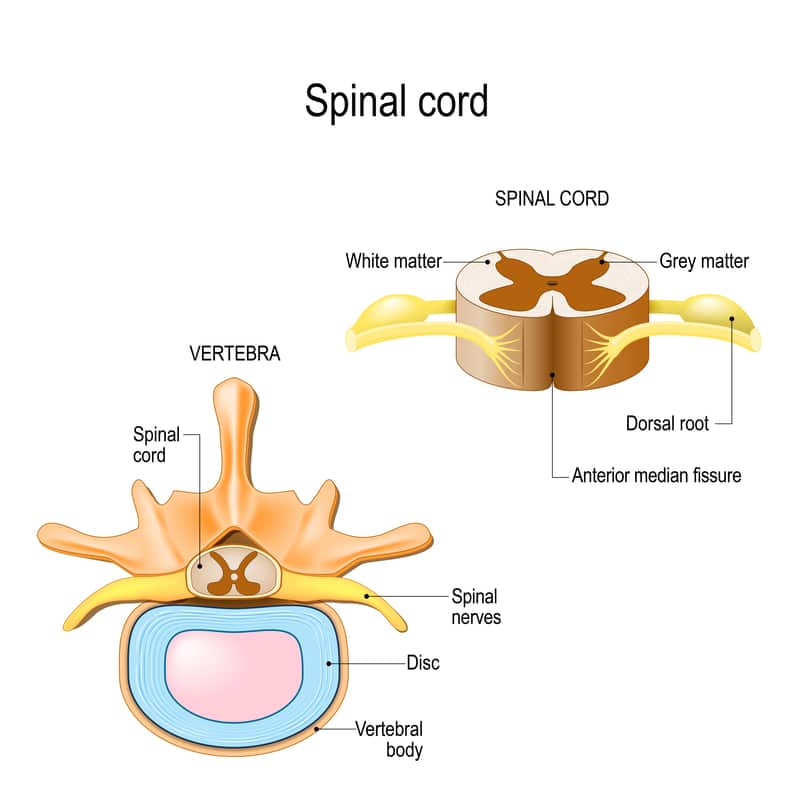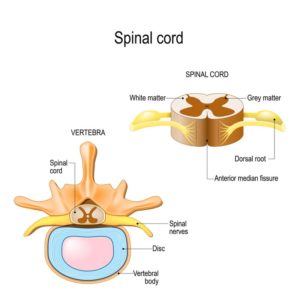 If you have chronic pain that has lasted for more than 6 months or are experiencing severe pain from an accident or injury—working with a pain management specialist may help. Your general care physician may prescribe medications, physical therapy, and other general pain management treatments. If these options fail, a pain management specialist can provide a wider range of options. If you are suffering from chronic lower body pain, this may include dorsal root ganglion (DRG) stimulation.
What Is A Pain Management Specialist?
You may feel frustrated as you have tried many treatments to alleviate your chronic pain. You may even be years into your chronic pain and feeling as though it's something you must simply live with. However, pain should not be a way of life.
A pain management doctor specializes in managing chronic pain. They provide a diverse range of treatment options that are personalized to your individual condition. While you may be prescribed treatments and therapies you've tried in the past, it will be in combination with options that you likely haven't tried.
This includes therapies that target your nerves and pain receptors to block or minimize the sensation of pain, in turn improving your quality of life. Results are often rapid and aimed at reducing pain by at least 50 to 80 percent.
Whether you've tried everything else, or your pain is fairly new, a doctor who specializes in pain is likely to provide new and effective options.
What Is Dorsal Root Ganglion?
Dorsal root ganglion stimulation is an alternative to back surgery and nerve destruction. It is a type of neurostimulation therapy that is conducted by placing a small implant underneath the skin. The implant settings are managed by the patient who has an external remote control to turn the DRG on and off and to adjust the settings. The DRG must always be off while driving.
How Does DRG Therapy Work?
Dorsal root ganglia are spinal column sensory nerves that travel along the spinal column to the brain. When you experience pain, the DRGs associated with that area of the body sends a signal to your brain to let it know you are in pain.
Your pain management specialist will place your DRG stimulator to target the sensory nerves associated with your area of pain. When turned on, it will disrupt the pain signals.
The stimulator has 3 parts:
A small generator is surgically implanted under your skin to send out mild electrical pulses.
Thin and insulated lead wires carry the electrical pulse from the generator to the affected sensory nerves.
A handheld remote control allows patients to turn their stimulator on and off, as well as adjust strength and location. DRG stimulators must always be turned off when driving.
Is Dorsal Root Ganglion Right For Me?
This is a question only a physician can answer, as there may be more suitable treatment options. You may qualify for DRG if you have been experiencing pain for more than 6 months, traditional treatments are not effective, and you are experiencing any of the neuropathic symptoms or conditions below:
Pelvic pain
Groin neuralgia
Extremity pain
Post-amputation pain
Isolated nerve pain in lower extremities—foot, knee, hip, groin
Chronic regional pain syndrome (CRPS)
Failed back surgery syndrome (FBSS)
Is DRG The Same Thing As Spinal Cord Stimulation (SCS)?
No, DRG stimulation and SCS are not the same things. While the treatments are similar and may be used to treat some of the same conditions, the stimulators are implanted in different areas.
A spinal cord stimulator's lead wires are connected to the spinal cord.
A dorsal root ganglia stimulator's lead wires are connected to targeted sensory nerves.
You can learn more about spinal cord stimulation in this blog post.
How Much Will Dorsal Root Ganglia Reduce My Pain?
For DRG to be a success, pain must be reduced by at least 50 percent, ideally closer to 80 percent. The pain must also be reduced in at least 80 percent of the impacted area. Results last 5+ years.
To ensure that DRG will work for you, you will test a temporary stimulator for 5 to 7 days. Temporary leads are placed and are connected to a temporary external generator. If found effective, a permanent generator and lead wires will be implanted underneath your skin.
If the trial stimulator doesn't work for you, the lead wires and generator will be removed so that you can explore other treatment options.
What Does Implanting A DRG Entail?
If the trial works, the permanent DRG stimulator will be implanted at your pain management specialist's office as an outpatient procedure. The trial stimulator only requires topical anesthesia, but permanent placement requires light anesthesia. You will be sedated but conscious. The procedure takes about 40 minutes, with a 1-hour recovery time.
Two small incisions are all that is needed to place the permanent leads, targeting your affected sensory nerves. The generator is implanted in the upper buttock and connected to the leads.
The incision sites will feel sore for a few days but will heal between 7 to 10 days.
Post-surgery you will need to keep the incision site clean and will have physical restrictions for the next 6 weeks. This includes no lifting items over 5 pounds and no strenuous activity.
Ready To Learn More About Dorsal Root Ganglia?
Chronic pain negatively impacts your life and keeps you from spending quality time doing the things you love with those you love. If you live in the Phoenix area, we invite you to reach out to Atlas Pain Specialists.
Dr. Sean Ormond accepts same-day appointments. He understands that you may be frustrated because you have tried many other treatments and therapies. Also, that you may feel like you haven't been heard in the past. As a pain specialist, Dr. Ormand understands pain. He listens attentively and with compassion to ensure he understands the location, severity, and impact your pain has on your quality of life. Then, he patiently talks you through both your short and long-term treatment options. Schedule your appointment today to get started.