What Is Stem Cell Therapy?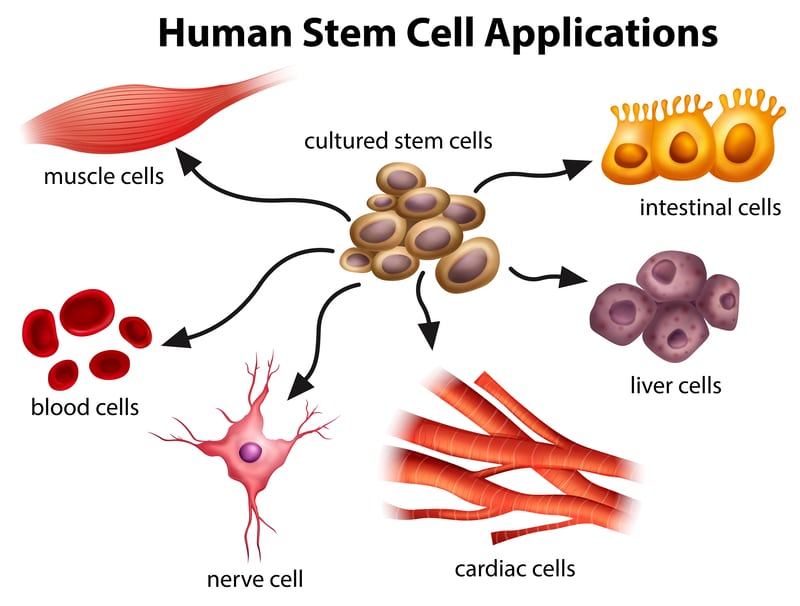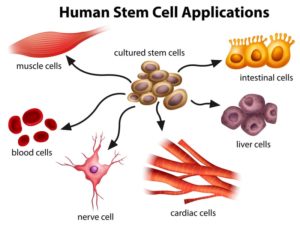 Stem cell therapy is one of many options that may help to eliminate your chronic pain. It's a unique therapy, as stem cells activate your body's natural ability to repair and regenerate. This surgery alternative is somewhat new in the United States and is showing promising results for many conditions. Here's a closer look at what it is and how it works.
What Are Stem Cells?
Stem cells are the cells in our body that help us grow, repair, and regenerate. There are two primary types of stem cells.
The first are embryonic stem cells that are responsible for helping us grow as embryos. These are not the cells use to treat chronic pain.
The second type of stem cells are adult stem cells. These are the cells used to treat chronic pain, and they are harvested from the individual being treated.
All adults have stem cells in their bone marrow. Our body naturally and gradually releases these cells through our bloodstream. Stem cell therapy is the process of harvesting a larger amount of stem cells from your blood or bone marrow. Once harvested, the cells are injected into an injured or diseased area.
How Does Stem Cell Therapy Work?
Stem cells are the cells from which all other cells are generated. Stem cells divide, renew, and take on the properties of the cells they are surrounded by. When injected in a high concentration, our body's natural healing abilities are optimized.
They aid the body in growing healthy new:
Tissue
Tendons
Ligaments
Muscles
Cartilage
Bones
And more
When it comes to injuries and disease that cause degeneration or chronic pain, stem cells may be a treatment option. Since harvested from your own blood or bone marrow, there's no risk of disease transmission or an adverse reaction.
What Conditions Does Stem Cell Therapy Treat?
Stem cells may be used to treat new and old injuries, new and old degeneration, chronic pain, sports injuries, repetitive movement injuries, and more. Once reserved as a surgery alternative, stem cell injections are now performed well before surgery becomes a talking point. It is one of many treatment options your pain management physician may discuss with you.
They are considered for conditions beyond chronic pain, such as injuries that often lead to chronic pain. Or injuries that may limit your physical activity if they don't heal properly. For example, a cartilage tear in your knee can keep you from your favorite physical activities.
Regenerative stem cell injections can be used to treat:
Degenerative disc disease
Herniated discs
Spinal facet pain
Pinched nerves
Sacroiliac (SI) joint pain
Osteoarthritis of the joints
Partial rotator cuff tears
Tennis elbow
Plantar fasciitis
Achilles tendinitis
Muscular tears
Cartilage tears in the knee (meniscus)
Non-healing bone fractures
Bursitis
Neck & back pain
Shoulder, wrist, knee, elbow, & ankle pain
And more
If stem cell therapy isn't the right fit for you, your pain management physician will discuss your therapy and treatment options.
How Is Stem Cell Therapy Performed?
If your physician has determined that stem cell injections are right for you, there are a few different therapy methods. Here's what to expect in general, but how your therapy is administered may vary:
Your stem cells will be harvested about 2 weeks prior to your therapy. You may be prescribed an injection or prescription 4 or 5 days prior to your stem cell harvest. The prescription stimulates cells to move from your bone marrow to your bloodstream.
Your physician will determine whether to collect your stem cells from your blood, bone marrow, abdomen, or iliac crest. The cells are typically harvested from the blood in a process somewhat similar to having blood drawn. However, you'll have small tubes placed in veins in both arms.
Your blood will flow into a machine called a cell separator that separates blood and blood cells from stem cells. Harvest takes 3 to 4 hours. You may feel dizzy, light-headed, or have muscle tingling or cramps. You may also feel cold or numb in your lips, fingers, and toes.
How your injections are administered varies on your injury and where your stem cells will be injected. This may be one injection, or several injections spread out between a few days or a few weeks. The injection must be targeted, so your physician may need to use a real-time x-ray device, a fluoroscopy. This will ensure they can see precisely where to inject the stem cells.
You may feel a bit sore at the injection site but should be able to return to normal activities in the next few days. 
You should be able to feel the regenerative benefits somewhere between 3 weeks and 3 months. Regeneration will gradually improve for up to 12 months.
Results last between 12 and 24 months at which time you can have a booster stem cell injection.
Does My Pain Management Plan Change After Stem Cell Therapy?
Since it may take a few months for significant regeneration, you will likely continue with your current treatment plan. Your physician will keep a close eye on your progress, and gradually adjust your plan as you begin to feel relief. For example, you may need to continue taking prescription anti-inflammatories and limit your physical activity. Or you may continue with other therapies such as physical therapy and massage.
While regeneration takes time, the results are most often restorative. The ultimate goal is either returning full function or significantly improve quality of life.
Ready To Learn More About Stem Cell Therapy?
If you live in the Phoenix area and would like to learn more, reach out to Atlas Pain Specialists. Dr. Sean Ormond specializes in treating chronic pain and severe pain post-accident or injury. This includes sports injuries. He offers a wide range of treatment options not available from standard general health practitioners. Stem cells may not be the right fit for you as there may be a more effective treatment or therapy. Reach out today to discuss your treatment options!